Winning SOP writing services from a competent assistance provider
Order SOP writing assistance from us today and watch how
we take your grades to the next level

//=$abs_url?> //=$abs_url?> //=$abs_url?> //=$abs_url?>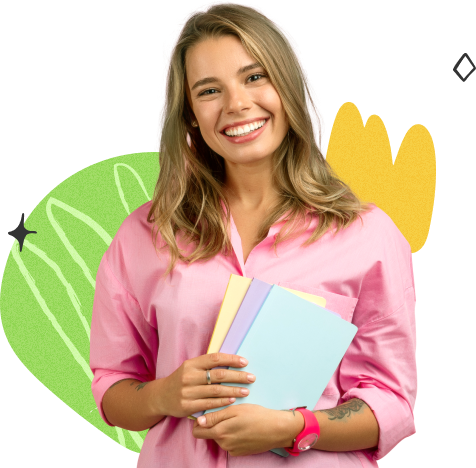 It is not that easy to write 500-1000 words of high-quality SoP explaining the reasons why you deserve applying for a certain program. Many students don't know all the requirements of the statement of purpose and that is the main reason to fail this type of paper. However, you can get expert assistance at Sop-writing.com.
If you hire one of our professionals, you will get the desired result. Our experts know exactly what the admission panel expects to see in your SoP. While it can be complicated to stand out from others, our professionals will point out your abilities and skills so you will get noticed for sure.
If you feel your SoP is far from perfect and it would be complicated to get noticed, you can ask our experts to edit your admission document. Our professional editors can transform your weak SoP document into an exciting and excellent one. Your document will be improved so much that you will not find any mistakes in it.
Before delivering the performed order, our editor will conduct an extra revision to guarantee high-quality results for you. In the end, you will become an owner of a unique, free of errors, properly structured piece of writing. All the needed requirements of the selection board will be satisfied.
Our Specialization
Our company provides a diversity of SoP writing services to assist clients to satisfy their academic ambitions on the initial try. Rely on our company in order to get great outcomes.
Courses: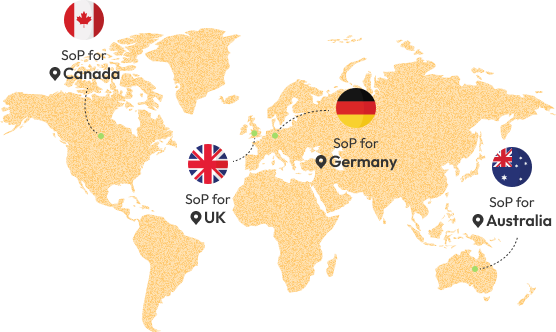 Any Type of Application that You May Require!
College
Graduate School
Doctorate
Law School
Business School
Medical School
Dental School
Nursing School
Student Exchange
Programs
Pharmacy School
Residency
Fellowship
VISA Application
Job Application
Internship
Scholarship
Military School
Computer Sciences and Programming
Information Communication Technology
Biological and Biomedical Sciences
Health Care Programs
Math and Statistics
Engineering Programs
Business Management and Marketing
Law Programs
English and Philology
//=$abs_url?> //=$abs_url?>

Trust Your Complicated Tasks to True Professionals
Save your time and energy by placing your request now!
//=$abs_url?> //=$abs_url?>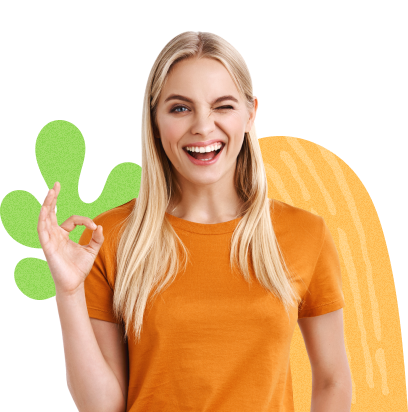 //=$abs_url?> //=$abs_url?>
Why Choose Us

24/7 Customer support
Our customer support agents are available 24/7 over phone

Experienced writers
All of our experts hold at least Bachelor's degree, and have years of experience in writing

Individual approach
We tailor our services for the needs of each and every customer

Affordable prices
That get even cheaper with our regular discounts

Timely delivery
Most of the time we complete orders even before the due date, delays are out of question

Money-back guarantee
We guarantee your money will be back if we fail to meet your expectations
Our SOP writers
Our company possesses a team of strong and experienced SoP writers. You can familiarize yourself with some of them by viewing their profiles. After that, it would be easier for you to select a suitable writer for your order.
Testimonials
Let me point out the wonderful mixture of professionalism, quick work completion and reasonable prices that permeate all the details of this writing service. All of this helped me maintain my reputation after providing a high-quality statement of purpose.

Statement of purpose,
2 pages
After a long time working on the creation of the SOP, I was too exhausted and decided to ask for help for the final reading and eradicate all kinds of flaws. Excellent specialists showed me what the highest level of editing is. Thank you.

I want to share my amazing story. Not long ago, I applied for a statement of purpose, specifying two weeks as the deadline. However, the sop-writing.com experts managed it in just three days. What a miracle!

Statement of purpose,
3 pages
Impress Admission Committee With a Professional -
Written Statement of Purpose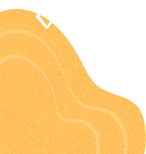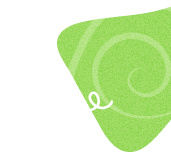 Order Innovative SOP Writing Services At The Best Price
Writing a statement of purpose is an important part of applying to any college or university. It is a paper that shows your ability to present yourself as the right candidate. Not only should you explain why you are the right candidate, but also you should explain what your goals and plans for the future are. In other words, it should look like your motivational letter, but it has to be even stronger.
It is extremely important to create a strong statement of purpose. However, you cannot see the strong suits that will help you convince the admission committee. Ordering our SOP writing services online, you can count on a creative university document. We guarantee to analyze every requirement and provide you with effective writing help. Do not miss your chance to improve the statement of purpose.
What is the Concept of Statement of Purpose
A statement of purpose is an application document that shows your motivation and plans for studying. You can call it an admission essay, a letter of motivation, or simply SOP. If you apply for a bachelor's or master's program, it is extremely important to create a bright statement of purpose. It has to show that you are the perfect match for a particular program.
When the admissions officer reads your statement, they will evaluate how well you fit in that place. The thing is that writing an academic statement of purpose also shows your writing and presentation skills. You need to sell the idea that you are the perfect candidate for that program. However, if your letter is full of grammar mistakes, it is bland, or it has a wrong structure, you will not succeed. That is why a lot of students look for the best SOP writing services.
Why Do We Provide SOP Writing Services?
All the people on our team were students. We know what difficulties you deal with. We know that you should pull all-nighters to complete all your tasks before the deadline. You study hard to impress admission officers, even if your writing skills are not that good. Besides, students' burnout is a very serious problem these days, and thousands of young people all over the world deal with this challenge. You're going to change your future, to enroll in college life, but you should overcome fears and doubts to find your place under the sun.
That's why we decided to provide the best sop writing services with the primary mission to help students. We needed people who would lend us a hand of help, and now we are happy to know that our statement of purpose writing service can be your guide.
Online SOP Writing Service: Why do You Need Our Help?
By ordering our SOP writing services, you increase your chances of admission. The problem is that you cannot evaluate your strong suits and weaknesses. Therefore, you can focus on the wrong character traits or goals. It will ruin your chances of getting accepted into a dream university. That is why we recommend you delegate the process of writing a good SOP.
Our Approach to Create Statement of Purpose
Using our professional SOP writing services, you can stop worrying about the result. We analyze the requirement of a bachelor's or master's program. Then, we learn your strong suits, background, and relevant experience. Therefore, we collate your strong suits with the university's requirements. That is why we guarantee to introduce you as the right candidate.
Our SOP writing experts create hundreds of effective admission essays for college and university students. They know for sure how to present your strong suits and how to hide the weaknesses. We guarantee that the admission committee will see you as the right candidate for that place.
Lack of Time or Writing Skills
The good news is that you have enough time to write a statement of purpose. It can't be compared to a typical high school assignment when the teacher assigns you homework that should be ready by tomorrow. But it still doesn't mean that you can manage this time, especially if you doubt your writing skills.
Our sop writer will deal with this task fast and professionally. They know what sources to use to conduct research, how to structure and format the document. As they are tightly related to an academic industry, they also know the expectations of the admission officers. Hire our team, and we'll not let you down.
How to Create a Perfect Statement of Purpose?
Keep in mind that the SOP essay shows not only your features as the candidate, but also it presents your writing and presentation skills. That is why writing an effective SOP is extremely complicated. You should find a balance between creative and well-organized writing. And yes, we are going to help you achieve that.
The majority of students don't know the features of a perfect statement of purpose. However, the admission committee always evaluates your essay to make sure you are knowledgeable enough. Well, here are the features of a good SOP for science:
1
It does not have any mistakes. Make sure to proofread the paper to red rid of grammar, spelling, and lexical mistakes. Even one mistake can ruin the impression of you;
2
It has a perfect structure. Your text should be coherent and consistent so that it is easy to read. Keep in mind that an admissions officer has to understand the message of your statement of purpose. Whether you are applying to a data science or technology program, make sure to pick up a good structure;
3
It presents your story. Do not write about everything and anything at all. Forget about clichés and general facts. Your statement of purpose should show your character traits, strong suits, and features;
4
It is comprehensible and easy to read. Another mistake is to overcomplicate your essay. Effective SOP writing should not look like an informative article. It has to present your thoughts and feeling via consistent sentences;
5
It should be positive. You do not want an admissions officer to cry while reading your application, do you? Hence, you should not hope for a pity pet because it is irritating. Vice versa, try to make your statement of purpose strong and engaging.
Professional SOP Writing Services from Expert Online Writers
By buying our online SOP writing services, you get rid of stress and fears. We guarantee to provide you with high-quality assistance with creating a statement of purpose. A lot of students look for help with writing a data science statement of purpose. However, it is not the only purpose we cover.
Our online SOP writers perfectly know the selection system of admission committees. Therefore, they can figure out what approach to use to convince the admissions officer. Of course, they also know some tips and tricks for writing a good statement of purpose. As you can guess, we are going to share them with you. Look at the useful tips for improving your SOP writing:
1
Stick to the general style and format. Choose 12 point Times New Roman font, 1-inch margins on all sides, and 1.5 line spacing. Not only it helps you to follow the required format, but also it helps to make your text content easier to read. Therefore, you can use hooks to interest the reader.
2
Focus on your personal experience. Keep in mind that the admission committee does not want to read a dry document about the general information. Make it special adding stories from your childhood or moments that had a large impact on your life. Your main goal is to make the reader memorize your essay.
3
Follow the logical sequence of the text. If you want to get a university degree, you have to know how to structure your application. Make sure that every next sentence develops the idea of the previous one. If you write a thesis, keep in mind that every paragraph has to strengthen the thesis statement.
4
Stick to a certain idea. You should develop your main idea, using arguments and examples from personal experience. Try to create a custom application essay that shows your strengths. Avoid talking about superfluous things if they do not reinforce your arguments.
As you see, writing a strong statement of purpose is hard. Do not wait till the deadline comes – order creative SOP report writing from our service. We will provide you with a perfect application essay in the shortest terms.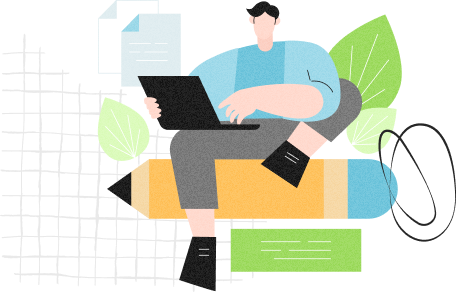 The Important Parts of a Successful Statement of Purpose
Basically, an SOP is your reflection on 'who you're and why should you get this place' in front of admission officers. Unlike other documents, it is absolutely under your control which means that you receive a platform to share your vision and stand out among other candidates. Admission committees receive hundreds of decent applications, but they choose students who will fit in their community.
Nevertheless, writing your SoP we understand that we should ensure the paper is well-structured and consists of several integral blocks.
Your background story and aspirations
In a typical paper, it is necessary to start with brief information about yourself and your goals. We pay attention to the fact that these aspirations should be related to the specific college or educational program, i.e. we explain your desire to get this place and study here.
We want to say that we don't quote cliches like "I've always been dreaming about your college as it is famous for its education quality".
Academic and Professional Qualities
All good colleges are looking for students who will become proud members of their communities. That's why they want to find out more about your academic and professional experience. Here is how we succeed at this stage:
1
Don't focus on listing projects, it is better to give more space to insights you gained and knowledge you learned from them.
2
Demonstrate that you excel at challenges.
3
Highlight a couple of skills that you consider to be your zone of growth, and show that you are going to develop them during this study program.
4
Support your statements with real examples.
Our sop writing services are always customer-focused, and we'll take all your instructions into account.
Personal story
Remember that admission committee representatives are not robots who are just sorting candidates' applications out. They are real people with certain expectations, values, goals, etc. They can get excited or bored, they can feel tired by the end of the day. If you want to get an edge and attract their attention, you need to ensure that your story is memorable.
Most students look for sop writing services online not because they are bad candidates and need someone to embellish their applications. They just lack the knowledge and experience to compile a paper that will meet admissions' expectations. They don't know what words to use to tell their stories, but it doesn't mean that their stories don't matter. We can help you with your story, and you'll never regret the decision to hire a sop writer online.
The Most Popular Students' Mistakes Sop Writers Don't Make
We are the SOP writing service of the years and knowledge, and we have seen a lot of students getting stumped in front of the sheet of paper when it comes to statements of purpose. It helped us to understand what are the most common pitfalls that you should know about.
Don't rehash your resume
If you start your statement of purpose with the phrase 'I've graduated from ABC high school with a GPA of X. I worked on projects X, Y and Z, and took part in a K campaign as a volunteer, you can expect your paper to fail. It is not a verbose form of other application documents, especially a resume. The bottom line is that admission officers want to learn something new about you, something that you haven't already told in your application.
Use this paper to tell your story, to reveal your personality with its successes and failures. Write about your aspirations, dreams, and soft skills. Show the admission committee that you're the perfect match. With our online sop writing services, you'll certainly succeed.
Don't make hollow claims
We believe that you can imagine the scope of statements that admission officers read on a daily basis. Well, most of them are full of useless claims. It will not work if you just list your qualities, you need to add specific examples. Don't write about your impeccable teamwork skills, just tell them about the group project that you've worked on as well as about your part in it. The same goes with stating your hardworking, creative thinking, and other skills. If you want to show that you think out of the box, try to come up with 2-3 powerful stories that will show your potential.
Don't compare yourself to others
Many students start working on their statements by reading someone else's samples. They can be good sources for inspiration, but they also come with some hazards. For example, they can compel you to think that you're a loser who has nothing in comparison with other candidates. Believe us, your personality is no less interesting, and you have as much to tell about as other students had. You just need multiple iterations to get your statement of purpose to this point. Don't be confused if your first draft is not perfect. And if you really doubt your writing skills, just outsource this task to sop writers who will help you with a guarantee.
Don't waste your time
If you want to submit a decent paper, it is necessary to understand that you need enough time. Writing this paper takes at least 3-5 weeks, and you also need time to revise the draft and come up with a flawless document. Howsoever perfect you deal with last-minute challenges, statements of purpose require reflection.
So, once you know about your task and its deadline, divide it into several milestones and plan your schedule in advance. It is important to work on your paper regularly so that you can achieve better results and fill in some gaps if necessary. Or you can hire statement of purpose writers who will help you with this assignment and save you time. However, even if you want to outsource the task, you should ensure that you have enough time to order a paid sop writing and review the final draft. The good news is that you shouldn't look for 'sop writers near me' since we are working online and are always available for you.
Don't pretend to be someone else
We know that you want to make an impression. It is absolutely normal if you do, it is the main purpose of the statement of purpose. But it doesn't mean that you should discount your failures, i.e. avoid writing about things that you haven't succeeded at. You're not supposed to be perfect, you're supposed to demonstrate your skills, ability to overcome failures and face challenges. If your GPA or GRE score is not that good, your task is to find the right words and show the admission committee that you don't lose heart. Honestly, many young people experience difficulties at this stage because they don't know how to write about their failures so that they look like achievements. That's where professional sop writers can help you.
Don't be too shy
If you used to think that humility is a virtue, forget about this statement for a while. When you're writing your statement of purpose, you're selling yourself. Treat your sop writing like an advertisement and remember all the marketing strategies that you know. Brands don't undersell themselves, and you shouldn't either. Of course, we don't ask you to brag or tell lies, just speak up for yourself clearly and loudly. Take pride in your experience and prove to the admission committee that they are looking exactly for you.
Frequently Asked Questions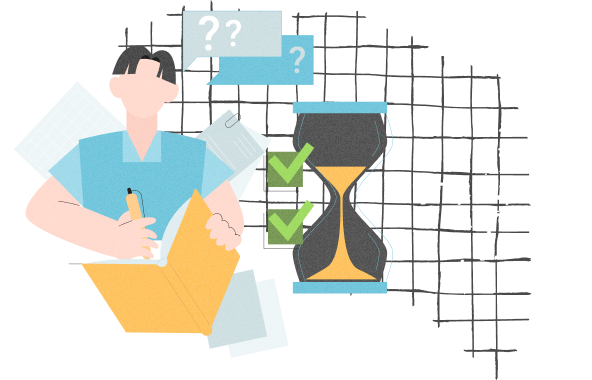 01

How fast can you cope with my statement of purpose?

During providing details for your request, you will be asked to set a deadline. The assigned writer will prepare your statement of purpose within the required deadline. Our writers can work under a tight deadline and complete your assignment at a minimum of 24 hours.

02

Why should your company be regarded as the best on the market?

We value our reputation but the most we value is our clients. Therefore, our company is reliable and has been chosen by customers all over the world for many years. We aim to help learners and applicants with writing and editing their statements of purpose.

03

What benefits will I receive if I place orders on your SoP writing platform?

Besides getting high-quality writing and editing of statements of purpose, you will get many other advantages from cooperation with our company. Some of them are timely delivery, individual approach, the guarantee of confidentiality, etc.

04

How can I send a request?

We guarantee that the process of placing orders will not take much time and effort. You should just perform several easy actions. In the beginning, you should fill in the order form or simply contact our customer support manager. Specify what kind of service you want to order, set a deadline, and provide as many details concerning your request as possible. Then wait a bit until a suitable writer will be selected for your order and get excellent results.

05

What if you simply take my money and leave me with nothing?

After you fill the order form, the final rate for your order will appear. There is a need to pay first because only after this the writer starts its work. But you should not worry as your assigned writer will not get paid until you confirm you are fully satisfied with the received results.

06

How can I make payments for my orders?

Our company offers secure payment methods for clients. This guarantees the protection of the personal information as well as the payment data of our customers. You can make payments for your orders via any bank card (for example Visa or MasterCard).
Paid SOP Writing: What Important Benefits do You Get?
When you consider ordering SOP writing assistance, you want to find the best service. Of course, you are afraid of paying a high price for mediocre quality. However, you cannot make sure that a particular writing company is decent. To start with, we recommend you to find out the benefits of the online writing service.
Keep in mind that you need to satisfy your needs and requirements. If you are afraid of missing the deadline, you have to focus on the company's reliability. If you do not want anybody to know about the fact of cooperation, pay attention to the data safety guarantee. To put it another way, the company should be the perfect match for your request.
If you decide to get our paid SOP writing, you need to know what you pay for. Here are the advantages you get using our SOP writing assistance from experienced writers:
Full accordance
with the academic standards. Our SOP writers know how to make a strong application for anybody. They will analyze the requirements for a program and write an effective letter of motivation. Of course, they pick up the right style and format for your SOP writing online;
High quality
of writing help. We create strong statements of purpose that convince admission committees. 95% of candidates confirm the fact of being accepted to the university. Also, our writers can help you write an SOP to get a degree;
Expert, online SOP writers. We hire the best writers who have relevant experience in working with statements of purpose. Each expert has a portfolio with SOP examples. That is why we guarantee to pick up the best available writer;
Affordable prices.
We understand that you cannot pay a fortune even for the highest quality of writing help. However, we do our best to find a balance between the decent quality of writing and the price for it. Keep in mind that our prices are affordable for every student;
Individual approach.
We gather all information about your university program to make sure we understand the goal. Therefore, we ensure the best quality of SOP assistance;
Constant help
in writing SOPs. We provide you with direct communication with the writer. That is why you should not wait for an answer from our support service. However, you can contact our customer support specialists at any time of the day;
Confidentiality.
And last but not least is the confidentiality guarantee. We protect the website to make sure your data is safe. Nobody can find out that you are using our services.
Unwavering Guarantees of Our SOP Writing Service
If you are applying for a data science program, it is essential to write a perfect statement of purpose. Not only it has to be coherent and easy to read, but also it should express your personality. Usually, students cannot devote all their free time to writing. Of course, you have a few other assignments that are waiting for your contribution. That is why we recommend you to cooperate with our statement of purpose writing service.
Well, it is extremely important to learn the guarantees of our SOP writing company. Therefore, you know what you can count on and demand. We provide clients with favorable conditions for cooperation. Hence, let us inform you about our guarantees:
Creative writing.
We do not use clichés and general SOP templates. Our writers create every statement from scratch to ensure the individual look of the paperwork;
100% uniqueness.
We create each SOP from A to Z to make sure it is unique. Also, we have an integrated plagiarism checker. Hence, we can send you plagiarism reports;
Free revisions.
If you notice an inconsistency in your paper, we will revise it free of charge. Our mission is to provide you with a perfect statement of purpose;
All requirements met.
You can add specific requirements and additional recommendations. We learn the order details and follow all requirements;
Data safety.
We guarantee to protect your personal data and order details. You should not worry that somebody can get access to your information;
Website usability.
We hire the best developers who constantly optimize our Internet page. Therefore, our website runs smoothly in any browser. We also optimized the page for viewing on a smartphone or tablet;
Money-back guarantee.
Of course, you can get a full money refund if you are not satisfied with the quality of the paper. However, make sure to review the paper before you report a problem carefully.
Statement of Purpose Writing Service: How to Order a Paper?
We do our best to make the ordering process as simple as possible. As a student, you cannot allocate a lot of time trying to place an order. Of course, we allow you to contact our support service and say, «write my statement of purpose, please» However, you can ask for SOP writing help in just three steps, so you do not wait for help:
1
Fill in the ordering form. Specify the program you apply to, the science, and the volume of the paper. Also, you can write down additional requirements and recommendations to our writer. The more details you provide, the better sop writing online you can expect. We are not writing stories from our heads, we need your real experience to show your advantages and aspirations.
2
Pay for the order. Use one of the currently available payment methods that you see on the screen. You will see the price right after you fill the application.
3
Wait for the delivery. We send you the order confirmation in your mailbox. When the deadline comes, open the mail folder, and you will see the letter from our service. If you have any questions, contact our customer support service.
Once we receive your work, we learn the requirements and collate them with our online writer's portfolios. Therefore, we choose a writer with relevant experience and a degree in a particular field of science. Hence, we provide you with a creative writing statement of purpose. Do not worry about the result because you get a 100% satisfaction guarantee.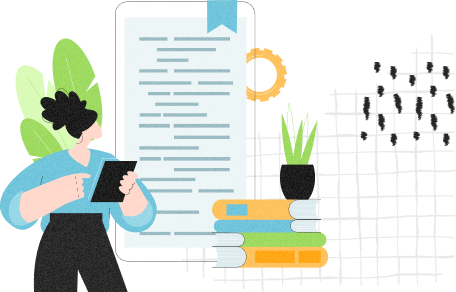 Why Should I Order Your SOP Assistance Right Now?
When you have an upcoming deadline, you cannot focus on anything else. Using our service, you get rid of stress and sleepless nights. Finally, you can take up your hobbies or relax with a tranquil conscience. Also, we recommend you start preparing for the exams. Learn how to fill the application and other documents for the university.
By buying our statement of purpose creative writing, you get confidence and safety. No longer need you to worry about the academic standards system or accordance with the teacher's requirements. All you need to do is to provide us with the program you apply to and the deadline. Then, our writer will communicate with you to learn some details from your life experience.
We promise to provide you with a good SOP in the shortest terms. When you seek to get a bachelor's, Master's, or Doctoral degree or SOP writing services near me – we will help you reach the goal.
Buy Professional SOP Writing Help Today
Do not hesitate to order our writing and editing help right now. Get 100% uniqueness and satisfaction guarantee. Using our writing company, you always know what you pay for. You can contact our support service at any time to report a problem. Order professional SOP writing right now and get a nice discount. Enjoy your student life with our online help.
No More Spending a Fortune On SoP Writing
Aside from getting a high-quality writing service, you possess the possibility to get extra bonuses and features with the help of which you will save money.
//=$abs_url?> //=$abs_url?>