Professional LoR Writing and Editing Service to Handle Your Issues Properly
//=$abs_url?> //=$abs_url?>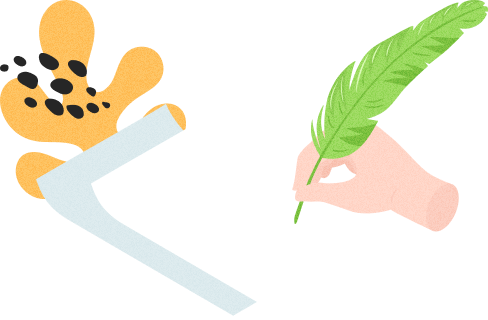 Why Choose Us

24/7 Customer support
Our customer support agents are available 24/7 over phone

Experienced writers
All of our experts hold at least Bachelor's degree, and have years of experience in writing

Individual approach
We tailor our services for the needs of each and every customer

Affordable prices
That get even cheaper with our regular discounts

Timely delivery
Most of the time we complete orderd even before the due date, delays are out of question

Money-back guarantee
We guarantee your money will be back if we fail to meet your expectations
How it works
1
Order
2
Payment
3
Waiting
4
Enjoying
Step 1: Complete the Form
This step does not require much time but attentiveness. You should provide instructions for your order maximally. Aside from specifying the kind of service and deadline, there is a need to tell us about your candidature and acquirements, and also indicate the chosen program.
We strive to make the ordering process as simple as possible. With our questionnaire you can indicate all the details of your statement of purpose. This will help us to analyze the requirements and assign a writer faster. So download the file, fill in the gaps and upload it to the order form.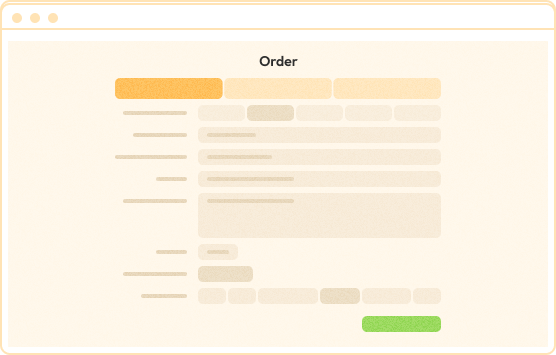 Step 2: Pay for your Order
After you provide us with all the necessary information about your order, the final price will appear on your screen. In order to let the assigned writer get to work, you should make a payment. We offer clients to pay via secure payment methods. Moreover, you will receive a confirmation of successful payment in your email.
Payment methods:

Secure: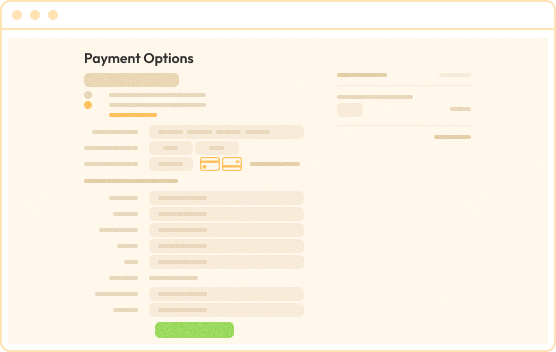 Step 3: Welcome to Customer Area
After you make a payment for your order successfully, you will get access to your account. Via login and password, only you can sign in to your customer area. There, you can contact your assigned writer directly, ask questions to support agents, and download a completed draft of your statement of purpose.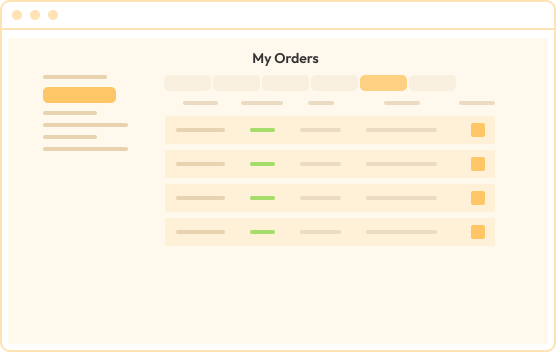 Step 4: Wait for Updates
Via your account, you can follow the process of performing your orders. You can get notifications via email or SMS. After your order is considered completed, you can download it directly from your account. The set deadline and the needed requirements will be satisfied completely for you to get the greatest results.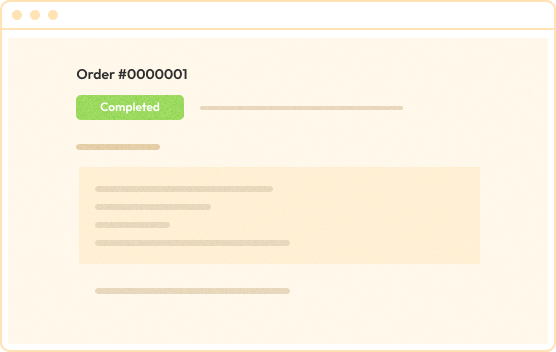 Trust Your Complicated Tasks to True Professionals
Save your time and energy by placing your request now!
//=$abs_url?> //=$abs_url?>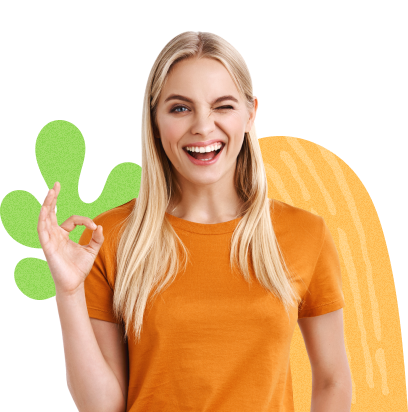 //=$abs_url?> //=$abs_url?>
Our SOP writers
Our company possesses a team of strong and experienced SoP writers. You can familiarize yourself with some of them by viewing their profiles. After that, it would be easier for you to select a suitable writer for your order.
Not all students can write a good letter of recommendation about their friends, and even some teachers fail it. Accordingly, the help of our custom writing service will be vital for you. Our letter of recommendation writing service proposes all the necessary conditions to easily cope with any issue. Read on to learn more about the advantages we offer.
What Is LoR?
Students have to write a great variety of academic papers with various purposes and demands. One of them is a recommendation letter. This is a very uncommon piece that surely differs from others. You will never meet any similar paper while you study. The uniqueness of this piece sometimes makes it complicated. Even some teachers aren't always perfect with it. This fact makes many students look for a reliable writing company.
Not all students know the meaning of a letter of recommendation, which is also frequently abbreviated LoR. What does it mean, and why is it written? This is a unique paper that is written by one person about another. The writer has to recommend someone to other people.
When we review the point of learning, we should mention school graduates who want to continue their education in college or university. To enjoy better odds during their application campaign, they require this paper. It is commonly written by a teacher who praises a concrete student. The admission committee reads it and thus can give additional credits to that very student.
You should also know that it isn't always written only by teachers. Other students can write it as well. That is why we want to clarify the meaning of this document. Perhaps one of your friends asked you to write it.
Why LoR Editing Is So Important
Many people underestimate the importance of letter of recommendation editing and proofreading. They think that good content itself is enough, so concentrate on the text, and not on its quality. However, our research shows that poor language and many mistakes are the number one cause of rejection. Do you want to risk your future simply because LoR proofreading is not your virtue?
Proofreading for a letter of recommendation is in demand right now because more and more people understand how important it is to make a positive impression with a good-looking and clear text. With proper structure and formatting, you can add clarity, render your thoughts in a solid manner, and achieve all the results that you want.
And there is even no need to do everything on your own, spending days or even weeks on mastering editing. With the help of our letter of recommendation writing service, the whole process won't take more than a few minutes of your time.
To achieve the best results, you simply need to hire our letter of recommendation editors and proofreaders. Thousands of people have already done it and say that it's the best decision they have ever made!
We Are a LoR Writing and Editing Service You Can Trust
If you are dealing with a letter of recommendation, there are probably lots of questions crossing your mind. For example, can you proofread the letter of recommendation for me? Or Can someone proofread the letter of recommendation for me? And we have a clear answer: yes, there is a writing company that helps people from all over the world to improve the quality of content and avoid lots of mistakes.
Sop-Writing.com is a LoR writing service that possesses lots of virtues and we want to introduce you only to some of them.
Professional Editors and Proofreaders
You will hardly find a place with more dedicated and skilled letter of recommendation editors and proofreaders. They are the best in the field and can deal even with the most difficult assignments. When hiring a new expert, we take into account lots of things, including:
Higher degree. Even though language proficiency doesn't require a diploma, we are sure that only a specialist in a particular field is able to edit and proofread a document to the fullest. Moreover, we demand a degree from a college or university located in an English-speaking country.
Work experience in the field. Our specialists are experienced editors and proofreaders, so you won't find students here. They are former journalists and teachers.
Passionate about the industry. We are sure that helping others is a calling. That is why make sure that every specialist shares these values and is eagerly interested in helping people.
A variety of hobbies and interests.
Motivated to learn further and deepen their skills.
Only when these features match and a candidate passes a language and editing test, we offer them a job. We also assign a supervisor to new team members to guide and help them become an organic part of the Sop-Writing family.
We will eagerly provide you with the background information about the assigned specialist and will help to start direct communication. Our letter of recommendation editors and proofreaders are friendly and open-minded.
Quick Delivery
If you are looking for an urgent letter of recommendation writing service, pay attention to Sop-Writing.com. We know how to deal with last-minute assignments, even if they are massive.
We understand that you might forget about editing and need it to be done as soon as possible. That is why our deadlines start at several hours. To get the quickest result, we recommend sending a message at once and not completing the order form. We will immediately assign a specialist. With us, editing a letter of recommendation will be fast and smooth.
Affordable Prices
Here, you won't have to pay a fortune for editing and proofreading. We know how tight your budget might be and want to help you as cheaply as possible. That is why we recommend filling in the order form accurately and attentively. And don't forget to place the order in advance to save money.
We also have a variety of discounts, promotions, and free pages for maximum results. Place more orders and get additional benefits as a regular customer.
All Guarantees in Place
With our writing specialists, you can always feel comfortable and protected. We are a letter of recommendation writing service that has clear guarantees and follows them from A to Z. For example, free revisions mean that we can fix the mistakes as many times as necessary until you like the result.
We also have a money-back guarantee, so if you decide to cancel the order or don't like the quality, you can return the money any time. Simply send us the request.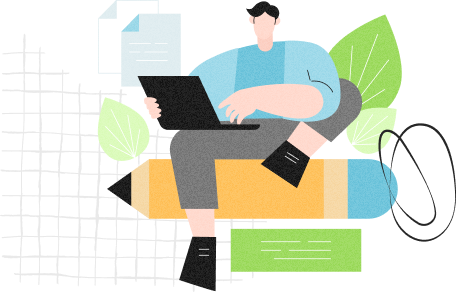 Why Choose Our LoR Writing and Editing Service
If you are looking for a company for proofreading letter of recommendation, pick us because the advantage above is not the only reason. Let us enumerate other virtues that we have:
Experienced customer support that is available 24/7
Secure payment methods
A bunch of extra services and assignment types
Plagiarism report completed on the last-generation software
Personalized approach to every order
Full anonymity and data encryption
Direct communication with the editor or proofreader
Tips and guidelines for future success
Whenever you need SOP, LoR editing, or proofreading, send us a message and we'll be there at your service. And if you want us to write one of such tasks from scratch, there is no better place to turn to than Sop-Writing. Remember, with us you can achieve the best results without spending sleepless nights, stressing out, and missing family events and fun parties.
Hire the Best LoR Writing and Editing Specialists
Editing a letter of recommendation is a very responsible task. Even if the content of the LoR is good, mistakes, poor grammar, and absent structure will have a negative impression on the reader. To avoid such a problem, it is better to order a letter of recommendation proofreading. At Sop-Writing.com, it's very easy to do. Here is a detailed guide on how to do it:
Open the order form and fill in the requested fields. Choose proofreading letter of recommendation, delivery date, formatting style, and other details. At the end of the form, don't forget to upload the necessary file and leave comments. The more detailed you are, the easier it is for us to find the most suitable editor or proofreader.
Pay for the order. You will see the final price after completing the order form. This price won't change and there won't be extra charges involved. You risk nothing with our LoR writing and editing service.
Because we never pay the experts in advance and use only the most reliable payment methods.
Track progress. When the editor or proofreader is assigned, you can get familiar with them and establish direct communication. Leave comments and ask questions without any mediators!
When the order is finished, download it to your personal account, and before confirming, make sure that you are 100% satisfied with the result.
Another way to hire us is to send a simple message like could someone proofread my letter of recommendation? Our support agents will reply at once and help with placing the order. With SOP-Writing, you are never left one-on-one with the task, no matter how difficult it is. That is why put all the worries aside and hire the leading academic assistants on the market.
The Swiftest LoR Writing and Editing Service on the Web
Speed of execution means a lot to every learner. Every project has a definite time limit that should not be violated to avoid the loss of grades. This personal letter won't deprive you of any grades, but it will fail your friend if you send it too late. If you feel you cannot meet the deadline, leave this crucial matter to us.
Our letter of recommendation writing service is the swiftest on the Internet. Almost 98% of all our projects were submitted on time. This rating is the highest among similar platforms and you can trust us to the fullest.
We only ask you to provide us with as many facts about your friend and this letter as you can. The more details you give, the better understanding of the problem your writer at our letter of recommendation writing service gets. He or she will know for sure how to highlight the best qualities and personality traits of your friend. Try to leave the request as early as you can to provide realistic time limits. 24 hours would be enough, but you'd better not postpone for that long.
24/7 Letter of Recommendation Writing and Editing Service for Students in Urgency
Oftentimes, we receive urgent orders because many clients have too urgent tasks. They receive them all of a sudden or remember when only a few hours are left. That is why our letter of recommendation writing service operates day and night. This strategy gives us the understanding that we will always be at hand when you need us.
Our letter of recommendation writing service likewise has a strong customer support team. Intelligent and polite consultants are always ready to provide swift and clear responses to any inquiries related to our platform and its conditions. Find them in the 24/7 live chat to specify what troubles you.
We can do even more