Statement of Purpose In Technology
Make It Brilliant
//=$abs_url?> //=$abs_url?>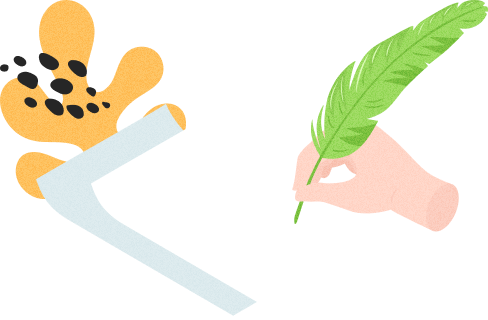 Why Choose Us

24/7 Customer support
Our customer support agents are available 24/7 over phone

Experienced writers
All of our experts hold at least Bachelor's degree, and have years of experience in writing

Individual approach
We tailor our services for the needs of each and every customer

Affordable prices
That get even cheaper with our regular discounts

Timely delivery
Most of the time we complete orderd even before the due date, delays are out of question

Money-back guarantee
We guarantee your money will be back if we fail to meet your expectations
How it works
1
Order
2
Payment
3
Waiting
4
Enjoying
Step 1: Complete the Form
This step does not require much time but attentiveness. You should provide instructions for your order maximally. Aside from specifying the kind of service and deadline, there is a need to tell us about your candidature and acquirements, and also indicate the chosen program.
We strive to make the ordering process as simple as possible. With our questionnaire you can indicate all the details of your statement of purpose. This will help us to analyze the requirements and assign a writer faster. So download the file, fill in the gaps and upload it to the order form.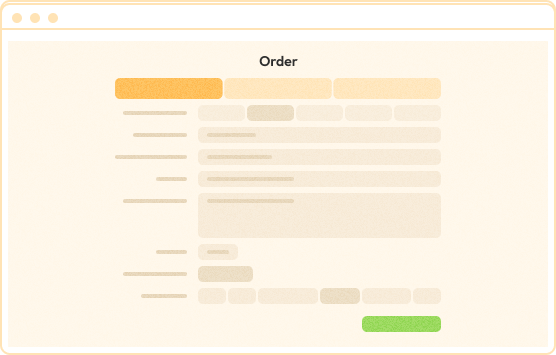 Step 2: Pay for your Order
After you provide us with all the necessary information about your order, the final price will appear on your screen. In order to let the assigned writer get to work, you should make a payment. We offer clients to pay via secure payment methods. Moreover, you will receive a confirmation of successful payment in your email.
Payment methods:

Secure: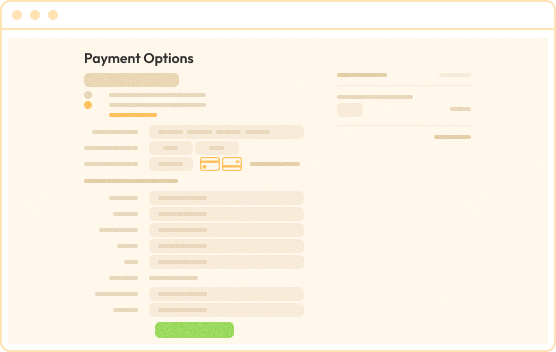 Step 3: Welcome to Customer Area
After you make a payment for your order successfully, you will get access to your account. Via login and password, only you can sign in to your customer area. There, you can contact your assigned writer directly, ask questions to support agents, and download a completed draft of your statement of purpose.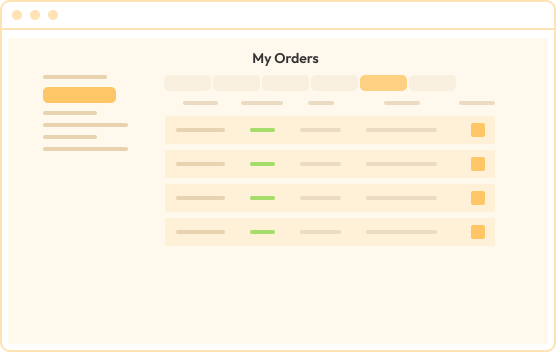 Step 4: Wait for Updates
Via your account, you can follow the process of performing your orders. You can get notifications via email or SMS. After your order is considered completed, you can download it directly from your account. The set deadline and the needed requirements will be satisfied completely for you to get the greatest results.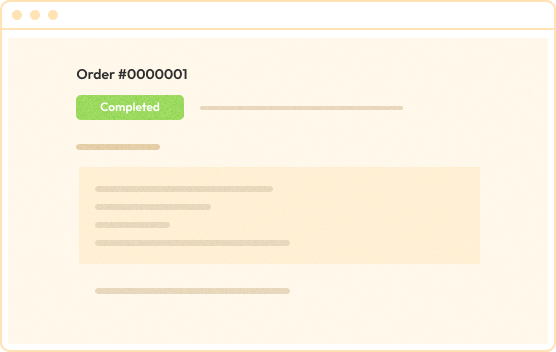 Trust Your Complicated Tasks to True Professionals
Save your time and energy by placing your request now!
//=$abs_url?> //=$abs_url?>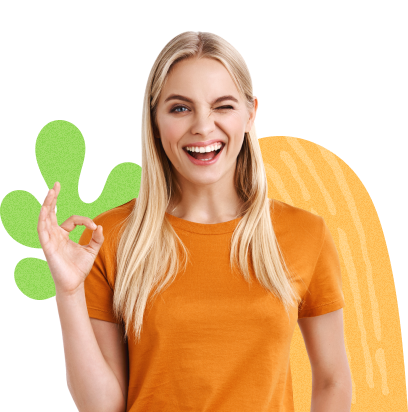 //=$abs_url?> //=$abs_url?>
Our SOP writers
Our company possesses a team of strong and experienced SoP writers. You can familiarize yourself with some of them by viewing their profiles. After that, it would be easier for you to select a suitable writer for your order.
The goal of the statement of purpose technology is to persuade the selection committee that you are a strong and worthy candidate. You should write about your accomplishments and prove that you are capable of making a meaningful contribution. This is why you need to be thoughtful and provide only relevant information. The statement of purpose includes several major elements.
Introduction. Tell about yourself, what interests and motivates you. Explain why you decided to pursue graduate study. Make your introduction brief and to the point. Don't provide details that aren't relevant.
Provide information on your previous projects. Tell about your researches and outcomes. Adjust your writing style to the discipline. Besides, mention the significant papers you've written. If you have scholarly achievements that weren't required by the curriculum, include them as well.
Tell about your professional experience if it is in some way relevant to the area you plan on studying. List your responsibilities, relevant skills, and the knowledge you have obtained.
Specify your interests and explain what you want to study. Prove to the faculty your engagement with their research themes. Check the available information on the Internet concerning a certain program. Maybe there are researches that match your interests or professors with whom you would like to work. Make your statement optimistic and confident, show your enthusiasm, and persuade the committee that you are ready to deal with the possible challenges.
We've also prepared some SOP in technology writing tips to help you get into a graduate public school.
Technology Writing SOP Tips for Every Student
Prove that you are self-motivated and competent.
In your statement, use active voice instead of passive.
Provide examples that illustrate your skills and qualities.
State important factors that influenced your grades and scores (illness, financial problems) and show that you successfully overcame the obstacles.
Be concise and write strictly to the point. Sometimes less is better.
These simple technology writing SOP tips are easy to apply, and they make a big difference.
Great Technology SOP Example that Every Student May Use
If you need a good technology SOP example to learn how to write it, you've found the right page. Here is a great example of a statement of purpose information technology:
I am writing this paper with the purpose of letting you know that I've thoughtfully considered professional and personal reasons to apply to your public school. I am sure that I am capable of making a meaningful contribution to the chosen field if I get admitted to this wonderful public school. My wish is to get accepted into the Ph.D. Program in Management Science at the British Columbia Institute of Technology in Burnaby, Canada. I would like to focus on Information Technologies.
In my opinion, education is very important for personal growth and development. I've always been a diligent student – I enjoy learning new things and broadening my horizons. I'm sure this value will help me in future researches in the chosen area concerning advanced issues.
There are two reasons why I aim for the Ph.D. study in Management Science. I've always dreamed of becoming a professor and conducting advanced researches. Apart from that, I would like to help students develop their skills in the field. Research work and teaching are two things I enjoy the most. I think these activities can help me fulfill my mission in life.
I've decided to apply to graduate schools in Canada because I think it will allow me to benefit from the programs and scholars in the field, as well as gain valuable experience for my future researches.
The program I chose in the I.T. field requires professional supervisors such as professors to conduct researches. In my country (India), this field is not as developed as in Canada. Most schools don't offer such programs, and the practical application of this knowledge is very rare.
My biggest dream is to be able to develop this field in India. It would be wise to learn from the professional I.T. specialists that are found in Canada. Besides, I will be able to actively research problems that arise in the process of studying and develop new ideas during the academic year. I believe that such opportunities are not available to me in India.
I believe that the British Columbia Institute of Technology may enable me to pursue my objectives and gain valuable experience due to learning from the experts. I like that this University tries to bridge the gap between education and industry and implements ideas with practice.
During the academic year, I would be honored and happy to work with Dr. Wayne Collins, whose work I respect and admire. I would hope to learn more about resource management and information flows. I am very interested in how managers assess such information when it comes to decision-making systems.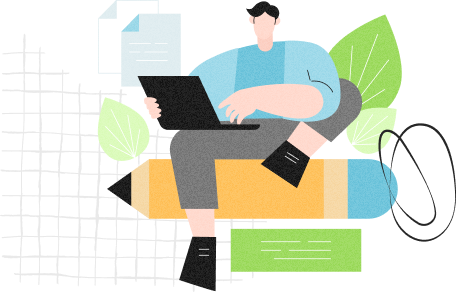 This genuine interest was fueled by the computer and technology industry. My first work experience as a salesman in India taught me a lot, so I was able to start a business in network design and installation. After a year, I was lucky to move to a Research Engineer position in a global company in Canada. Five years of experience in this area allow me to understand and employ different approaches to management.
I believe that a genuine desire for personal development in combination with continuous learning and practice will lead me to new ideas in the information technology field and management and allow moving forward in the right direction. I sincerely hope you consider my vast experience and motivation and accept me for Ph.D. Program in Management Science.
Writing a SOP technology paper is not as difficult as it may seem. You just need to concentrate on your desires and purpose and provide relevant details to persuade the selection committee that you are a perfect candidate. Hopefully, the provided statement of purpose sample information technology assists you in the process. You can always find more samples for technology SOP according to your specific needs.
Advice On Writing Statement of Purpose Technology Management
Remember that your statement of purpose not only reveals your personality and creates an impression about you as a candidate, but also tells a lot about your writing skills. During the academic year, graduate students write tons of articles and papers that contain more than 20 pages. As you understand, it is important to prove that you are a good writer. Here are some simple tips that can help you do that:
make sure that your statement of purpose technology management is free from any mistakes (grammatical, punctuation, spelling, typos). Even the smallest errors may disqualify you as a candidate.
write concisely and clearly. Don't leave the committee wondering what you were attempting to convey.
don't use repetitive language. At least, do not exaggerate.
overly informal language should also be put aside in the statement of purpose. It may create a wrong impression about you.
the tone of the statement should be confident and positive. Show your eagerness to cooperate, develop, and learn.
Finally, you can ask our experts for help. They are always ready to create the best SOP for you!
We can do even more