How To Start A Statement Of Purpose: Your Full Guide And Most Proven Tips 2021-2022
If you are a student who doesn't give a clue to how to start a statement of purpose even, you are in the right place and at the right time. And it was the right decision to wonder how to start off a statement of purpose because, according to statistics, only 1% of SOPs stand out from the crowd. The rest is written in a similar, non-catchy, and boring manner.
Grabbing the attention of the admission board from the very first line is a must. No worries if you have no idea how to do it yet. Below, you will find the most helpful tips on how to start your statement of purpose or you make order SOP writing help online.
How To Start A Statement Of Purpose Essay: What To Consider
Your task is to sound extraordinary but at the same time, meet the expectations of the admission board. To do it, you should answer their main questions. They might not be asked directly but keep them in mind when you start your statement of purpose and give the answers from the very beginning:
your reasons for getting this degree;
why you want to study at that particular university;
what do you like about this graduate school;
why did you decide to study in this country and what do you like about it;
what your experience in a particular field of study is and how it is related to the degree;
what skills do you plan to acquire;
how will you apply your university diploma;
what do you expect from that university and its program;
what would be your contribution to the program;
your additional interests and hobbies;
tell more about your personality;
why you match the program perfectly;
tell about your original characteristic they should know.
So, before you start your work on your statement of purpose, think about how you would answer all of these questions. Your replies and explanations should by no means be boring or sound like one of the thousands of others. Be unique.
Our Writers can do even more!
Our company possesses a team of strong and experienced SoP writers. You can familiarize yourself with some of them by viewing their profiles. After that, it would be easier for you to select a suitable writer for your order.
How To Structure A Statement Of Purpose
Knowing how to structure a statement of purpose is already a half success. You should know that a statement of purpose doesn't have a particular structure like an introduction, body, or statement of purpose conclusion, but it is supposed to contain them all.
It has to be a brilliant narrative story written in a flawless and logical order. It sounds original because it reflects your own story that cannot look like anyone else's. So here is what you should include in it to make it outstanding.
A Story Instead Of A Statement
If you don't want to sound bland, avoid using formal language and generic phrases from the very beginning. Once you have replied those questions, don't provide those answers in the introduction but make a beautiful and unique narration out of them.
Not only should your topic be eye-catching but the whole content. The admission committee members should see your emotional connection to what you write and experience your story with you. For example:
"I used to work in the office for three years and I found this job monotonous and realized I didn't have any self-development. In three years, I finally decided to change my life and go to college."
VS
"One day when everyone left our office, I stayed in the middle of it, turned around, and fifty empty machines were looking at me right there. I realized that I didn't want to be surrounded by machines anymore and turn into one of them and that was time for me to become a new person."
Do you see the difference between these two sentences? If you start your SOP as in the first sentence, you will be one of the thousands of other applicants. If you create something like in the second sentence, you will be unique and emotional.
Add Numbers To Your Narration
Now, as you know how to start writing a statement of purpose and sound original, you should still remain specific about the details. Since you want to deliver as much information about you as possible, add numbers to specify the plot and add some authority to it.
For example:
"During my work in the office, I joined a charity organization to help homeless people."
VS
"During my second year at the office, I joined a charity organization and devoted 13 months to help homeless people in my native Crown Point, Indiana. I served food to nearly 120 people each Saturday."
The difference between these two sentences of your paper of purpose is obvious. Instead of simply providing blank information, you give specific numbers, places, and time frames. This makes an absolutely different impression about you.
Avoid Being Generic
Just like numbers, specific details are important. Telling "I choose to get this degree because I love this area of study" doesn't render any specific information at all. How to write a statement of purpose and make it more detailed?
Tell why exactly you love this area, what your goals are, how and why you would contribute to that university, what skills you want to apply and acquire there, etc. Give examples of how you used to face this field and why it was so important for you.
How To Start A Statement Of Purpose: Examples Will Help
The examples above are a great inspiration and can give you a better understanding of how to start a statement of purpose essay. But using examples shouldn't mislead any student. Remember that you should always customize your statement of purpose.
One of the biggest mistakes of students is that they come up with one great SOP writing and start submitting it to all universities. Make sure to make it specific for each university. These institutions are different, they have different programs and backgrounds, and you cannot impress them with one generic example.
Start saving time on your work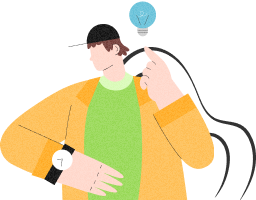 How To Start Writing A Statement Of Purpose: Helpful And Proven Tips
No matter what science you are going to study, graduate schools need to see your desire, skills, and experience. But you should show all this by using the following tricks… Or you can order professional SOP Writing Services with a discount on the first order.
Use Formal Language But Not Bland Tone
The tone of your statement of purpose should be formal, while this is still an official document. But at the same time, it has to be conversational. This is one of the worst tricks of a statement of purpose. Your statement of purpose cannot seem bland, so keep your tone conversational.
Being too smart or too funny isn't the case. You are aimed at your graduate degree, probably a master's one, so this is not a good time for such experiments. If the members of the admission committee smile at your statement of purpose, it will be great. But avoid seeming not serious to them.
Describe Yourself Discreetly
Your statement of purpose shouldn't describe yourself directly. It should only show the admission members your personality, character traits, and attitude to study and future careers. Using proper words, show that you are:
passionate about the field;
able to handle the curriculum of the university;
ready to take new courses of the graduate program;
a student who will start and finish with a good percentage;
a great future representative of their school, etc.
Be Genuine
You can come up with a great narration only if you really have it. State only true life examples and don't exaggerate or make up any fake situations. Always provide true information; otherwise, the admission members notice it, and you fail.
Ask Someone To Help
If you don't know how to start a statement of purpose for masters, ask someone to facilitate the process. For example:
professors;
friends;
family members;
roommates.
Anyone who could read your statement of purpose would be very helpful. A professor could give you some valuable tips or critics, especially taking into account he or she knows well what his science colleagues need.
Ask your parents, friends, or siblings to read your start or the entire statement of purpose. The opinion from the outside is always very helpful. But don't be afraid to be criticized, use the critics to improve and polish your statement.
If you are a student who doesn't know how to start a statement of purpose, examples of others that can be found online will be quite helpful. But don't forget that you should always remain unique, once you start, show how special you are for them.
How useful was this post?

Trust Your Complicated Tasks to True Professionals
Save your time and energy by placing your request now!
//=$abs_url?> //=$abs_url?>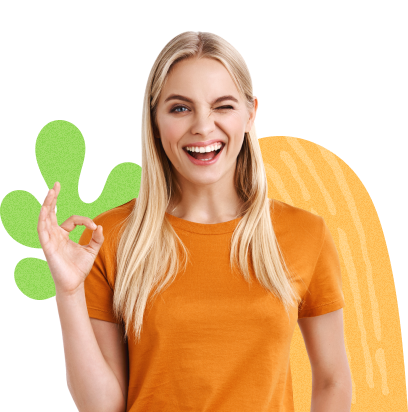 //=$abs_url?> //=$abs_url?>