How To Write A Statement Of Purpose
Despite the chosen life path, each person collapses with assignments writing starting from school times and does not end during the working period. Being one of the most entering documents, it yet remains challenging for many applicants. Not all people are good at writing, but you must handle how to do it properly to have no problems with entering the establishment of your dream. Here come the most spread mistakes that applicants do. Explore this list and try to avoid them in your future work:
providing excessive or irrelevant information;
mixing parts or unclear structure with a disconnected content as a result;
writing a void of sense essay that does not match the applied program;
forgetting to correct grammatical, punctuation, stylistic mistakes;
misaddressed application dedicated to another institution.
These mistakes are fatal. You can lose hours of work if you do any errors from this list. Even more, students have no chance to reapply shortly. Perhaps later within some period. Even the second and the third attempt does not exempt you from writing an essay later anyway.
If you have not learned during your school years how to write a statement of purpose, do not be upset. This article explains the core issues of the document that is good to use for the paperwork. Follow the guide according to the program that you have chosen, and you will see that assignment writing is logical and exciting, and not torture.
Our Writers can do even more!
Our company possesses a team of strong and experienced SoP writers. You can familiarize yourself with some of them by viewing their profiles. After that, it would be easier for you to select a suitable writer for your order.
How To Write Statement Of Purpose For Ph.d. (Doctor Of Philosophy)
Many applicants wonder how to write a statement of purpose for the Ph.D. program. Usually, they do not know where to start and what to tell the admission committee, and they are not alone in their problem. Here are several remarkable points for undergraduates and graduates on how to write a statement of purpose for Ph.D. admission:
Speak about yourself clearly. Telling admission officers about themselves is the main idea of the essay. Demonstrate the intellectual trajectory starting from your interest in the subject until you have decided to join the course. Speak clearly and do not overload the paragraphs with unnecessary information about the university and faculty. These facts are not essential. Another useless piece of information is giving compliments to the teaching staff and telling how brilliant the Ph.D. program is. The essays with such content are doomed to failure. Your thoughts and decisions matter only.
Answer «Why» questions. Indicate for the admission officer the reasons for degree obtaining, field focusing (either it is economics, finances, etc.), and the school establishment choice.
Prove the admission officers that you and the doctoral program are a perfect match. Point the opportunities that you are intending to use, presenting an excellent knowledge of the school route. This information is easy to find on the website of institution. The task is to show a high interest in the subject.
Express curiosity. Admission officers appreciate seeing an enquiring mind of a participant. Maximally express the interest in researching, supported by clear examples.
Exclude the concentration on teaching. Ph.D. programs allow becoming a university instructor. But it is better to focus on researching because teaching practice may not be a part of the doctoral program.
Add well-skilled research experience. Relevant data is a must. This information is necessary to mention in the paragraphs, even if the CV contains it. Do not forget to add accompanying know-how (computer programming, software, writing). If the skills have received public recognition and appreciation, this information will become especially valuable.
Share your negative experience. Setbacks always happen and with anyone. Do not try to look perfect, telling about the trophies only. Illuminate poor grades, leaving a college, or other complications on the carrier path.
Do numerous editing and proofreading. Students often ignore this logical, understandable step. Essays with poor grammar addressed to other school institutions, are frequent. Take care of fixing all mistakes in time to save your work from disregarding.
Do not bet on the working experience. It matters in the context of connection with high motivation. Years of work may say that an applicant is an excellent professional, but it does not relate to the academic research environment experience that a doctoral degree teaches.
Ask the opinion of the professionals. The feedback from competent people about your draft would be useful. The fresh look from the other side may help to do some paragraphs corrections that an applicant might miss.
And, most important, don't panic. Many people have already gained a doctoral degree. They have come through the same path and were successful. Perhaps, you know personally people who know how to write a statement of purpose for a Ph.D. application. Use their opinion safely. The admission committee appreciates the applicants who have enough will, courage, knowledge, and passion for research.
How To Write A Successful Statement Of Purpose
It is easy to get lost in the essay writing recommendations. Which one to choose and how to write a successful statement of purpose? Nobody knows better than a person who has accomplished this mission. If you know anyone of these in your social circle, ask for advice, otherwise, use these tips:
Take time. It is tough work that needs enough time to prepare. A thorough and well-thought writing process may take up to 3 months. Calculate the time for thinking, receiving draft feedback, perhaps even rewriting several times. If you want your work to be perfect, do not leave it to do last-minute.
SOP vs Personal statement. Most students think that SOP is a type of personal statement assignment with more experience, but they have a big difference. In the personal statement, a student must tell personal information, while SOP demands telling what a student wants to achieve.
Keep paragraphs well-structured. In a successful essay, the paragraphs flow smoothly and logically. Having many thoughts during the writing process, control that you do not jump between ideas.
Remain concise, pertinent, and concentrated. Being mindful of your thoughts is crucial for the administration officers. SOP is not a long-read about anything. The two pages of text, thoroughly selected paragraphs are the main conditions of a successful essay.
Capture from the start. Avoid using typical phrases, especially in the first paragraph, and pay great attention to the introduction. That is your chance to attract, grab the interest of an admission officer among other participants, and be admitted eventually.
Devote a paragraph to expressing the awareness of the chosen school course.
Speak the correct language without slang or informal lexis.
And one more key on how to write a great statement of purpose— stay positive! The writing work may seem complicated and routine at first. But on the other hand, that is a great exercise to formulate interests, structure experience, and extract the learned lessons.
How To Write Statement Of Purpose For Scholarship
Some students cannot afford to pay for college or university. Here the scholarship programs can help. An essay for a scholarship is a vital part of the entering process. It is different from other assignments, for instance, MBA, because those focus on different things.
An essay for a scholarship is mostly about how the talents of a student match the program. The scholarship course can be:
athletic;
academic;
the average level of academic performance;
racial or religious;
female;
creative;
community service.
Exploring this list, it becomes clear that one multi-hyphenate essay for a scholarship does not exist. Each scholarship course has specific requirements. Most of them include clear expectations and demands for the paperwork. All organizations provide detailed information with scholarship header samples and paperwork, SOP examples. A student must get familiar with the conditions before applying.
Despite being that different, these courses belong to scholarships. Hence, they have some features in common. The list below is for those who need information on how to write a statement of purpose for the scholarship:
specify your academic and carrier goals, including the dream job;
indicate the reason for choosing the course;
explain why do you deserve investment;
how are you going to help society when you reach your academic goal.
The document structure is similar to other essays: header, introduction, three body paragraphs, and conclusion. Other recommendations about formatting, aside from feedback, editing, and proofreading, you can take from the information above.
If a school requires a short essay, ask an admission officer for a header sample, and the instructions on how to write a short statement of purpose, explore it, and follow the general rules.
Start saving time on your work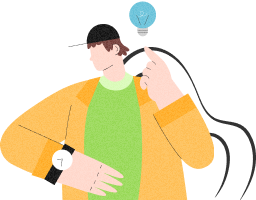 How To Write A Statement Of Grant Purpose
The Fulbright scholarship is an American project for students to go abroad for research and studying. SOP for a grant is two pages document about what are the goals of an applicant for Fulbright year experience.  Those who are interested in this scholarship and wonder how to write a statement of grant purpose should prepare well.
In the first paragraph, an applicant should provide the award summary for the hosting country and select an award verifying the type of proposed grant. The project proposal must represent what an applicant has a plan to implement. It must be maximally specific, yet flexible to match it with the real chances in case an applicant will pass the test.
Some countries have special requirements for the header and whole document, so check it out before forming an application. It is vital to focus on the particular reasons for joining the program at chosen institutions in the host country.  How to write a good statement of purpose for a grant despite the country and type of award? Use these questions for your paragraphs:
with whom do you intend to work, and what do you want to do?
which innovations are you going to implement?
which research goal are you willing to achieve?
which specific methodologies to use?
what are the vital issues of the project?
what is the period of the project or research experience?
why has an applicant chosen this location specifically?
what is the qualification of an applicant?
which impact will be in the host country community due to your project?
Also, adhere to the header and paragraphs formatting that a host country establishment requires.
These recommendations are appropriate specifically for grant forms. If you are not interested in research projects but intend to work abroad, you should use the guide on how to write a statement of purpose for the job.
How To Write A Statement Of Purpose For College
A college application is a document that gives the study committee a quick understanding of the professional goals, interests, and plans of an applicant toward future achievements (master's degree, etc.). The guide of how to write a statement of purpose for college is similar to other essay types and includes the following paragraphs:
Start from the personal introduction. A brainstorming telling about who you are and what is your academic and professional background is required. Give detailed information about why the particular school program has caught your interest. Unique membership experience, master coaching, and qualifications are necessary to mention, as well.
Have an in-depth examination of the studying program. Some institutions may request answering the specific questions related to their program course only. Adhering to their requirements is essential. Using this information in the essay will significantly help in including this area.
Add professional experience and reaching. The specific achievements in the particular area of studying prove a student's deep interest in the subject and increase the chances of self-development in the chosen subject course. Mentioning a volunteering experience, internship, and residences related to the science of study are necessary as well.
Discuss your career goals. Admission officers intend to understand that you match the program, so your collaboration during the future school process will be successful. Mention if you have on your mind receiving a master's degree later. Except for the professional goals, you may also include any personal thoughts that helped to choose this life path. Perhaps, you have noticed the specific characteristics in the program that can help you to hear your goal. For instance, you may intend to participate in a masters association within the institution or collaborate with a specific research command. It will be useful to say about that too. Demonstration of high interest in the course and full use of the resources it can provide is excellent.
For a clear understanding of the requirement, contact the administration for paragraphs samples, including header, and use them during your writing.
How To Write The Best Statement Of Purpose
It's easy when you know what you want. There are plenty of essay variations according to the goals, schools, or working establishments. Interested in an internship, students should follow the guide about how to write a statement of purpose for an internship. Future masters should use information about how to write a statement of purpose for the master's program.
Having a clear plan about your future and close contact with the admission officers via an official site or a committee representative will help to gain an excellent result and match the requirements of the establishment you are applying to. Anyway, don't forget, you can order SOP Writing Services with a discount on your first order!
How useful was this post?

Trust Your Complicated Tasks to True Professionals
Save your time and energy by placing your request now!
//=$abs_url?> //=$abs_url?>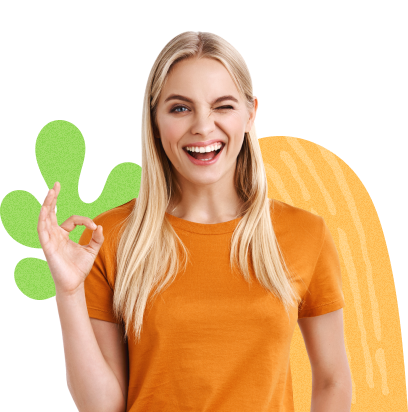 //=$abs_url?> //=$abs_url?>