The Statement Of Purpose Example
Analyze It For Making A Perfect Document
//=$abs_url?> //=$abs_url?>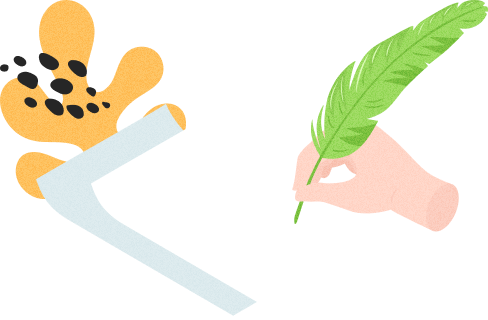 Why Choose Us

24/7 Customer support
Our customer support agents are available 24/7 over phone

Experienced writers
All of our experts hold at least Bachelor's degree, and have years of experience in writing

Individual approach
We tailor our services for the needs of each and every customer

Affordable prices
That get even cheaper with our regular discounts

Timely delivery
Most of the time we complete orderd even before the due date, delays are out of question

Money-back guarantee
We guarantee your money will be back if we fail to meet your expectations
How it works
1
Order
2
Payment
3
Waiting
4
Enjoying
Step 1: Complete the Form
This step does not require much time but attentiveness. You should provide instructions for your order maximally. Aside from specifying the kind of service and deadline, there is a need to tell us about your candidature and acquirements, and also indicate the chosen program.
We strive to make the ordering process as simple as possible. With our questionnaire you can indicate all the details of your statement of purpose. This will help us to analyze the requirements and assign a writer faster. So download the file, fill in the gaps and upload it to the order form.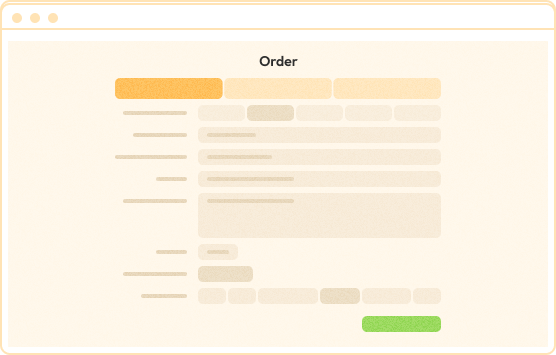 Step 2: Pay for your Order
After you provide us with all the necessary information about your order, the final price will appear on your screen. In order to let the assigned writer get to work, you should make a payment. We offer clients to pay via secure payment methods. Moreover, you will receive a confirmation of successful payment in your email.
Payment methods:

Secure: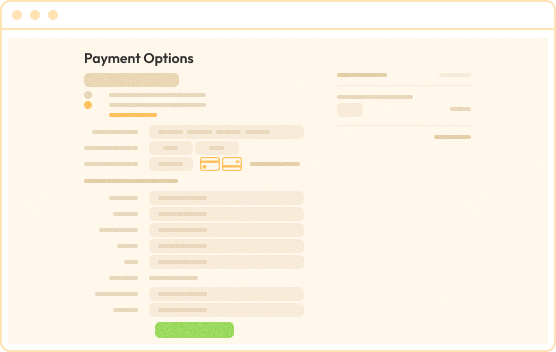 Step 3: Welcome to Customer Area
After you make a payment for your order successfully, you will get access to your account. Via login and password, only you can sign in to your customer area. There, you can contact your assigned writer directly, ask questions to support agents, and download a completed draft of your statement of purpose.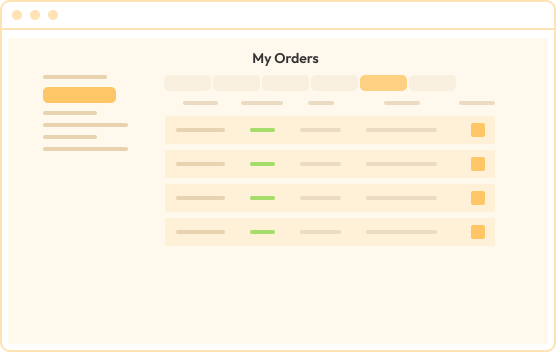 Step 4: Wait for Updates
Via your account, you can follow the process of performing your orders. You can get notifications via email or SMS. After your order is considered completed, you can download it directly from your account. The set deadline and the needed requirements will be satisfied completely for you to get the greatest results.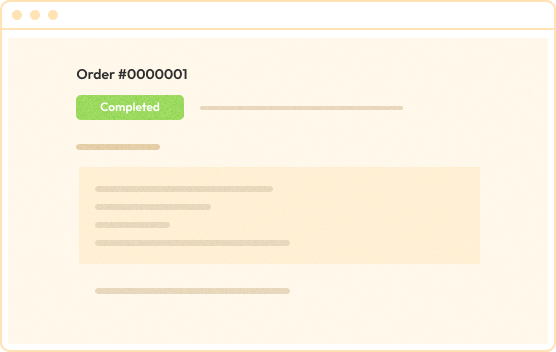 Trust Your Complicated Tasks to True Professionals
Save your time and energy by placing your request now!
//=$abs_url?> //=$abs_url?>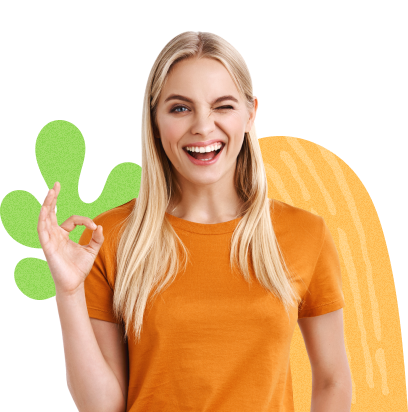 //=$abs_url?> //=$abs_url?>
Our SOP writers
Our company possesses a team of strong and experienced SoP writers. You can familiarize yourself with some of them by viewing their profiles. After that, it would be easier for you to select a suitable writer for your order.
A statement of purpose (the abbreviation is SOP) is one of the most important papers for the application process. An impressive statement of purpose is frequently the deciding factor tipping the scale to the student's advantage. Thus, any student knows about the critical value of this issue.
Most students seek the opportunity to research a successful SOP example. Many of such academic papers are available for free on the Web. However, you can't use the materials from those samples directly. That would be plagiarism. What you need is the proper analysis of those samples. When you understand the meaning and value of each element, you can benefit from the samples.
We at Sop-Writing have created this article to help you to succeed with the task. Here, you'll find a perfect statement of purpose example. Also, we've added detailed academic guidelines to help with each important aspect of work. You will know what an ideal application is and what it has to include. Thus, you will research the data better and notice the fundamental approaches at once.
Notice The Essentials Of The Graduate School Statement Of Purpose Example
You prepare the SOP for the graduate school mostly, but there are other programs where you compose similar papers. It is important to master this task to the highest degree, as you will need these skills quite often.
The paper explains who you are, describes your reasons to apply, and clarifies you are the right candidate for the school. One more important thing to note is that the statement of purpose is not a personal statement. The SOP describes your personal qualities too, but the aim is to stress your motivation, professional preparations, academic plans, and career goals. It is a very specific paper. You'd be surprised to know how many students needed help with it.
While working on the graduate school statement of purpose example from our article, note that this work has more than one goal:
explain how you are going to study in that institution;
help to present your thoughts on the most actual academic aspects and problems in your field of study;
tell how you've decided to apply for that program or research.
The trouble is, hundreds of SOP applications come to the admission officers regularly. You have a challenging task. The application must be individual and original to help you. At the same time, it must match the template and formatting criteria.
Formatting is the most straightforward issue:
use the Times New Roman font;
font size is 12 pt;
margins are 1-inch;
line spacing is 1.5 or double.
The standard size is from 500 to 1000 words. The length depends on the level. For instance, applications for MBA or Ph.D. research are longer. With the default formatting, it should not exceed two pages. However, it makes the task more challenging. There are lots of requirements you have to match, and each word is valuable.
Still, it won't annoy you when you grasp the research principles and get several excellent statements of purpose grad school examples. Sop-Writing is here to help you. Let's proceed to the next sample and refer to the clarifications.
Mark The Elements When Viewing The MBA Statement Of Purpose Example
The paper includes four elements. They are mandatory, and they help you to convey your ideas.
These elements are:
definition of your goals and interests;
description of your experience and previous success in the chosen field of study;
proof that you are matching the program;
excellent writing style.
Now, let's review how the ready Sop-Writing MBA statement of purpose example matches these criteria.
Definition Of Your Goals And Interests
A fruitful SOP application must present your motivation and goals clearly. It tells why you want to join this program and what you plan to achieve later. If it is a research project, the statement relates to the research results. In case you plan to join the professional program – define your interests in the field of study and which knowledge and skills you hope to obtain. The most important factor that will help you is specificity. Name the things – tools, researches, phenomena, and so on.
Description Of Your Experience And Previous Success
The fact is, any school wants students who can help its glory. They should complete the researches and follow through the programs successfully. The proper SOP application proves your competence. First, you include your background and how it justifies your decision to participate in the program. Then, it describes the achievements and successes you already gained in this field. Again, it is crucial to be specific and provide evidence. Your previous projects, thesis, publications, and recommendations are the best help.
Proof That You Are Matching The Program
Motivation and experience are not enough. The statement has also to prove that you match the program, and it will benefit from your participation. Also, you explain why you've chosen that research. It could be a reference to some scientist you worked under in the same field. Or, you may appeal to the traditions or particular research that fascinate you. Again, the SOP's primary goal is to convince the admission officers that you are passionate about that specific program and that you want to get the most of it.
Excellent Writing Style
This feature applies to the entire text – you need to write it correctly. Your writing experience will help you to reach more than one goal. Initially, it demonstrates how you present your ideas – if they are logical, and you expose them concisely. Your writing style is a powerful means of impact, as you project your personality through the text. Last but not least, writing is a significant part of all your duties. The admission officers will evaluate your ability to cope with the enormous load of writing work.
Refer to the statement of purpose examples we provide on the Sop-Writing site – they will help you. Now that you are familiar with these mandatory requirements pay attention to how the fortunate students met them. Consider the vocabulary, language choices, usage of references, and so on. All these features are your building bricks for the proper SOP.
Observe The Specific Structure Of A PhD Statement Of Purpose Example
The statement of purpose template consists of four sections. It does not mean that you have to define them and put them in direct order. Still, four thematic sections will be there, and your goal is to include the necessary information into each one. Also, the parts will match the requirements we've identified earlier.
Thus, the structure is the following:
the section about yourself;
the reasons why you've decided to apply;
the explanation of why you are the best-matching candidate;
the description of your future academic career goals.
The structure of the Ph.D. statement of purpose example is similar to the well-known academic "five-paragraphs" essay. In fact, the essay demands are proper preliminary training for writing this application too.
Use The SOP Example Template
When you check the samples on the Sop-Writing website, you'll notice their structures. Check the data they include in each thematic section. Their authors might use different techniques, but the entire layout would match the SOP example template. In fact, this structure applies to any academic case. You can refer to the SOP example at Sop-Writing and detect the same elements.
Section 1 – All About You
introduce yourself and describe your experience in brief;
state your current objectives;
make sure that all the information you provide relates to the program you are applying for directly.
While planning this section, collect detailed information about the program. As the statement of purpose is a concrete paper, you need to be precise. Mention the details of the program to show you are familiar with them.
Section 2 – Reasons For Applying
explain why you are interested in the definite field;
ensure that these reasons match your goals identified in the first section;
focus on several aspects precisely. If you give too many reasons at once, the entire impression is weak as you tell about "everything and nothing in particular."
It is important to research the program thoroughly. It should not be just the option to help you in the future somehow. For instance, refer to the collection of Sop-Writing statement of purpose examples engineering. There, you'll find correct arguments for this section. The essence is to understand what that program will bring to you and how it will help your future career.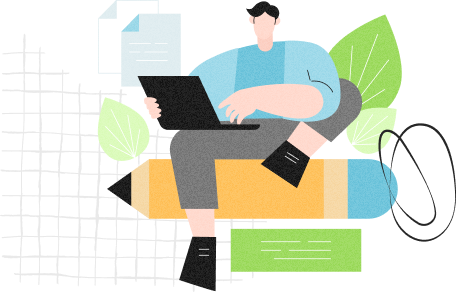 Section 3-4 – Reasons To Select You For The Program
describe the personal experience matching the field of study of the program;
if you can't provide a professional experience – refer to other significant experiences that match the program conditions;
be concise to match the statement of purpose format.
Section 5 – Your Future Plans
identify your career objectives;
make sure that your future career goals match those you stated in sections 1-2;
be very specific and clear.
This way, the Sop-Writing SOP template example will help you to present the data correctly. You begin with the description of your experience now and tell about the most meaningful current goals. The conclusion relates to the future that can be somewhat distant. Check the graduate statement of purpose example related to your subject for more data.
Tips To Pay Attention To When Examining An Academic Statement Of Purpose Example
Thus, the primary goal of the statement of purpose is to convince the admission officers of your desire and readiness to study in that school. To do this, pay attention to specific techniques and tips. Check them in any academic statement of purpose example – you may note the most effective means down separately. Of course, you should not include them directly. Still, you can build your own arguments on them.
Turn your text into a story. As you appeal to people, not computers, you should engage them. All students tell about their experiences and successes, the question is the form you'd use. A narrative is always catchier even in the Fulbright statement of grant purpose example. Develop a storyline and follow it in your statement. The Sop-Writing samples include such "stories," so you can refer to them for inspiration.
Include measurable quantities. It might be challenging to combine the story with numbers, but you need to fulfill it. The academic paper is a source of information about your experience. Thus, you need to provide facts and quantities.
Be precise and specific. Get rid of any stuff that does not relate to the program. At the same time, add supporting details to your statements to provide more convincing information. It is important to deliver a bright and memorable text. For this, consider the symbolic speech means in the present statement of Sop-Writing purpose essay examples.
Make the statement individual. The template can be helpful, of course. Still, many students apply to several academic programs or schools. You should stick to the model in general, but adjust it to each application. Besides, templates are not any unique knowledge – many students use similar schemes. Customization will help you to stand apart.
Use only the valid information about our experience. Though the "story" format is beneficial, this paper can't be fictional. Include only the correct facts and never lie in this paper. It won't help in any way.
Talk about previous problems. You can use this application to justify yourself. For instance, you had a gap in your career, or you faced some difficulties. Mention that in the statement and clarify it. This way, you can dispel the concerns of the admission officers. Besides, it is important to accept having problems in the past. You describe how you overcome them.
Polish The Study Abroad Statement Of Purpose Example And Any Other SOP Types
This paper is necessary whether you plan to study in your home country or apply abroad. With the right study abroad statement of purpose example, you can compose this paper efficiently. However, research and writing are not the end. When you complete the first draft of the text, revise it.
Check the size requirements. It is flexible, depending on your target. Still, in most cases, the school will help you by stating the precise requirements to the size. Make sure to match them.
Check the spelling and grammar. You may use some software help, but you need to do the editing yourself. It is unacceptable to send the statement of purpose with errors. A persuasive writing style is one of the demands of this paper, and mistakes lead to rejection.
Consider the specific vocabulary and grammar choices. Write in the active voice, prefer the definite adjectives to the vague terms, and always be specific. Note that you have to use the first person everywhere. Also, check if you used clichés and fix them. Such phrases make the reader lose the focus, as they are dull in any text.
Try to avoid excessive technical jargon. You can use it to a certain degree if it is necessary for your application. For instance, it can work if you apply for a program in a specialized field of study. Check the Sop-Writing statement of purpose example for computer science. There, technical terms are justified. Still, don't overuse them and make sure that each mentioning is appropriate.
Show your knowledge about the school and program. Specific details help to prove your experience. It is a strong vote in your favor. If you apply to several academic programs, you'll need several individual applications.
Go for the balance. You should describe your achievements. At the same time, you stress how important that research is for you. Don't provide too many details about yourself. The goal is to prove that you match this academic program, and the program is perfect for you.
Finish with the conclusion to provide a summary of your main points and arguments. There, you emphasize your prospects and the desire to participate in the research.
Produce an original text. When you examine the ready samples of the statement, you'll definitely notice catchy phrases or winning approaches. However, never copy these sections, even if you find them excellent. Plagiarized sections lead to rejection and can cause you much more academic problems.
Never submit the first draft. Ideally, you have four or five revisions. As the role of this academic paper is crucial, you need to polish it to perfection. That's why give yourself several days of rest between the revisions.
When you refer to the definite template like the ComSec SOP example, track and analyze the writers' approaches. You'll need to research all cases. Whether the paper matches the template precisely or it breaks the rules, it will help to understand the right approach. Use the techniques appropriate for your work. However, if you still have difficulties with this academic task, you can refer to our team. The Sop-Writing writers will be more than glad to help you with the statement of purpose and editing it. The student only needs to contact us.
We can do even more