How To Write A Statement Of Purpose For Graduate School – Let's Reveal The Secrets!
Grad school is the final stage of higher education. Here you conduct the most significant research and compose the dissertation to win the desired Masters or Ph.D. degree. However, it is not a trifle to enroll in graduate school. The number of applicants is always larger than the number of available positions.
In fact, the grad school application is similar to the college application. Again, you have to prove that you are worth this position and the opportunity. Then, you collect the required documents, submit them, and wait for the grad school's decision. Without knowing you in person, the board will rely on the papers you provided. And the documents mostly present dry facts about your previous training and accomplishments.
Like it was with the college admission, dry statistic information is not enough. Thus, grad schools demand something more – some personal information about your intentions. It is the statement of purpose for grad school.
This document has a critical value for your plans. It is your chance to present yourself as a person, a scientist, and a perfect match to the research program and that grad school. Your success may depend on how persuasive your statement of purpose is. Of course, the Web provides tons of examples of all papers, including the statements of purpose. You can take them, review, and examine, to understand and adopt the winning techniques.
Here, we'll dissect the document and examine all its components. You will see how to write a statement of purpose for grad school to get it approved. So, stay here, and let's proceed to the first question: what is the essence of the statement of purpose?
Our Writers can do even more!
Our company possesses a team of strong and experienced SoP writers. You can familiarize yourself with some of them by viewing their profiles. After that, it would be easier for you to select a suitable writer for your order.
What Is So Specific About The Statement Of Purpose Graduate School?
So, the role of the statement of purpose for graduate school is to explain why you want to become a part of that school. It must also convince you that you match this school excellently, and the program itself will benefit from accepting you as a candidate.
The statement of purpose has to prove your academic motivation and career goals. Understandably, you seek educational development. The grad school wants to be sure that you can complete the research and defend your degree. It is your potential contribution to the school's academic fame that is at stake.
To convince the admission board, you need to understand why you apply. Thus, the first stage of your preparation is to do a kind of brainstorm. If you consider several doctoral programs, take their descriptions and requirements. Then, ask yourself the following questions:
Do I really want to get this degree?
What do I expect from getting that degree, professionally and personally?
What appeals to me in this doctoral program most of all?
How do my current professional experience and achievements match the program requirements?
How can my training and knowledge add value to the program?
Your honest answers are the foundation of the graduate school statement of purpose example to compose. Now, let's analyze the qualities you should present in this document.
A proper statement of purpose demands you to clarify the following aspects:
Your reasons to apply;
Your academic intentions in the chosen field of study;
Your scientific ideas are related to the subject of research and its problems.
When you define it for yourself, keep the notes – you will need them at the next stage of planning the statement of purpose document.
The Components Of The Statement Of Purpose Grad School Examples
A sample statement of purpose for graduate school is quite a short document. The maximum size of it is up to 1000 words. Of course, some examples are exceeding this size, and they can be successful. Still, we would not recommend you write the text longer than 1000 words. The reason is purely practical: the admission board received tons of applications. Thus, they have to read and consider tons of statements of purpose. The more informative and concise you make your application, the better chance to get noticed it has.
This modest size has to cover the following meaningful components:
your academic goals;
your academic experience and achievements;
the proof of matching the university program requirements.
Now, let's review these components more precisely:
Academic goals. This informational segment relates to your reasons for joining this grad school. You claim that studies in this grad school are crucial for your career. When you expose your academic plans and expected outcomes, you signal the admission board that your motivation is high to succeed. Your success will be the school's success.
Academic experience and achievements. You already know that the grad school has strict criteria for the applicants. Hence, you need to show that you match all the requirements. Review it and select your brightest achievements. Those can be publications, successful research projects, and recommendations. Demonstrate that you are an established member of the scientific community.
The proof of matching the university program requirements. Any program you want to participate in is specific. You need to present yourself as a candidate bearing the program's requirements in mind. When you demonstrate that you understand the specificity of the school and match it – your chances grow. Choose practical arguments and show your passion for the opportunity.
Besides, you have to expose the information in a perfect academic style. It will be critical to make it precise and informative, but exciting at the same time. The purpose statement is not a resume – it is a story to tell about you as a professional and a person, and your advantages.
The primary concern is that the admission board does not know you as a person. The paper you write represents you in all aspects, and the officers judge you by your writing. Besides the necessity to be concise that we already mentioned, you should focus on your style. It must not be banal! This statement of purpose is your only possibility to grasp the people in charge. You talk to them via text, so make it catchy and exciting!
Preparing the statement of purpose is the first challenge on the way to getting to grad school. It describes your merits and also shows your writing skills. Researches require lots of writing, proper exposition of your thoughts, and making conclusions. Your statement illustrates that it won't be a problem for you.
A perfect strategy is working with the statement of purpose grad school examples. When you collect enough documents, you will mention how their authors presented the components mentioned above. Also, you may adopt their stylistic means or narrative approaches. Of course, you can't copy them as is. Plagiarized statements of purpose will get rejected and ruin your reputation. Here, we need to understand what to write and how to do it. Then, you can create a unique and personal application.
How To Get The Structure Of The Grad School Statement Of Purpose Sample Correctly
Now when we've defined the contents of your statement of purpose, it is time to analyze the structure of the document. The good news is that the structure is standard. Many times, candidates apply to several grad schools. Or, they repeat the attempts after being rejected the previous year. If you understand how to make an excellent grad school statement of purpose sample, you can follow this template easily.
The correct structure of this document implies four parts. Strong statements have one "plotline" that is easy to follow for the reader. That plotline highlights all the necessary informational aspects. Your task is to make sure that the general order is present, and you provide all the essential elements correctly, one by one.
The graduate school statement of purpose format meets the standard criteria for academic papers:
12 pt – Times New Roman;
1-inch margins;
line spacing of 1.5 or double.
With this formatting, the document should be no more than two pages in size. We'll get back to this requirement later when we deal with the writing process.
The four parts of this application include the following data:
Part 1 – about yourself. Here, you introduce yourself and your experience. Describe your career objectives (we worked on this aspect during the initial brainstorming). These objectives must show that you are an ambitious person seeking academic success. Then, it is understandable that you apply to this grad school because it matches your objectives. Be very specific when elaborating on this aspect.
Part 2 – why you apply. Here, you provide a definite explanation of your decision to apply to this particular academic institution. The tip is: don't offer many reasons – it makes the application unfocused. The admission officers want to see actual data. It shows that you know what you want, and plan your future work accordingly. Note that it is essential to correlate your objectives from Part 1 with the reasons you specify in this part.
Part 3 – your advantages as a candidate. You explain why you match the particular school, and why the school will benefit from inviting you. Again, you need to provide concrete examples from your professional experience. Prove that you have the skills and knowledge necessary to succeed in the chosen field. The arguments should relate to the program's particular requirements and objectives.
Part 4 – future academic goals. The tricky part is not to repeat your objectives from the beginning. Your current goals and future goals should be connected, but not the same. The meaning of this part is to show that you plan your career where the degree received in this particular school will mean much. It demonstrates that you are serious about your intentions and focused on the researches.
How To Write A Statement Of Purpose For Graduate School: The Working Approach
Before you start to write the document, we'd recommend you to refer to the statement of purpose graduate school sample essays. Check how their authors exposed the data, as mentioned earlier. Then, you start to work on a particular paper.
The crucial step in mastering the art of how to write a statement of purpose for graduate school is preparation. The better you prepare – the easier it is to do the job.
Collect the information from your experience. First, get the most detailed and reliable information about grad schools and their research programs' requirements. Then, gather information about your experience and accomplishments. The task is to sort the data as arguments proving that you match the graduate school.
Make an outline. You can use some ready graduate school statement of purpose template, but you need to adjust it for your case. Pick up the most persuasive arguments, stress the essential aspects, and check with references you will use. Such a detailed outline allows you to get the "vision" before you start the writing process itself.
Write the document according to the plan. Don't focus on fixing details in the process. You risk losing the working rhythm. Also, note that you should use the first person. The active voice must be the default. Leave some instances of passive voice if needed, but try to avoid it whenever possible.
It is crucial to provide trustworthy information. You must not lie about anything in your experience. Don't hide any information either. Instead, use the statement of purpose to justify any vague or dubious moments of your career. If the school wants to examine this nominee more precisely, they will reveal all the circumstances you'd like to hide. In this case, you should be proactive. You can turn any such issue to become your advantage if you show that you could overcome it brilliantly.
Take your time. Don't prepare and write in a hurry. The job of making a strong statement of purpose is like the goldsmith's work. You have to make it polished. Therefore, you need enough time to get ready and write.
Start saving time on your work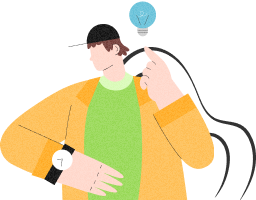 The After Work On The Graduate Statement Of Purpose Example
You don't submit the first draft. The grad school application is too vital to let the "raw" text serve as your representation. When you have your graduate statement of purpose example complete, put it aside for some time. You must refresh your mind and give rest to your eyes. Ideally, leave the document overnight and get back to it in the morning.
Revise the statement of purpose and read it aloud. First, it lets you hear the sound of the text and detect any awkward constructions. Second, it gives you the advantage of a different text perception. This way, you can get into the admission officer's shoes and evaluate the application with more objectivity. Most likely, you will need to rework the statement several times. Don't be embarrassed, and it is a standard way.
Check your statement of purpose grad school format requirements. You need to match them perfectly in every aspect, which is especially critical for references. Most likely, you will use some citations or refer to someone else's words in this application. Make sure to format all references correctly and note them in the list of works cited.
Fix spelling and grammar mistakes. You can use software assistants at some stage, but it is vital to proofread your own statement of purpose yourself. If you want to be sure of correctness, use the professional statement of purpose editor's services. The statement of purpose having errors ruins your self-presentation. No academic person can show a document with errors or typos – it is unacceptable for the academic status.
Take care of the size of the paper. 1000 words are the "ceiling value." If your work exceeds it – edit the text to match this limit. Get rid of all unnecessary data that won't support your arguments. Instead, search for practical examples and specific details that prove your expertise and abilities.
Consider language choices. It is vital to find the balance – your paper must not include too many technical terms and sophisticated words, but it can't be banal. Focus on precision and accuracy: every phrase must be as concise as possible and express the particular idea without any double meaning.
Check the paper for plagiarism. The statement of purpose must be original. However, you might miss a reference or get caught in the trap of unintended plagiarism. That's why ensure that you don't have any such issues, and correct them if the checker finds any troubles.
Writing A Statement Of Purpose For Grad School With A Guarantee
The graduate statement of purpose has enormous value. In many cases, it determines your academic career. Thus, you can't allow fail this task. There is one more way out – you can get the service of writing a statement of purpose for grad school from our agency. Our team of excellent specialists has created many thousands of successful statements of purpose.
If you don't want to risk making a not outstanding paper, delegating this job to professionals would be the best solution. Tell us what to do, and we'll create an exceptional statement of purpose for your rock-solid application.
How useful was this post?

Trust Your Complicated Tasks to True Professionals
Save your time and energy by placing your request now!
//=$abs_url?> //=$abs_url?>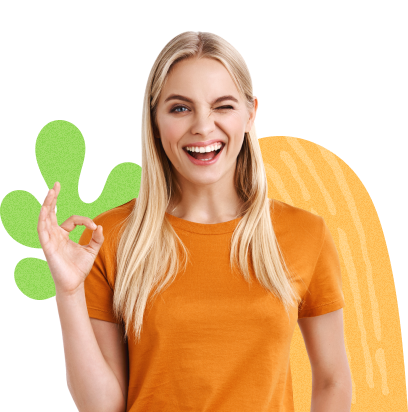 //=$abs_url?> //=$abs_url?>